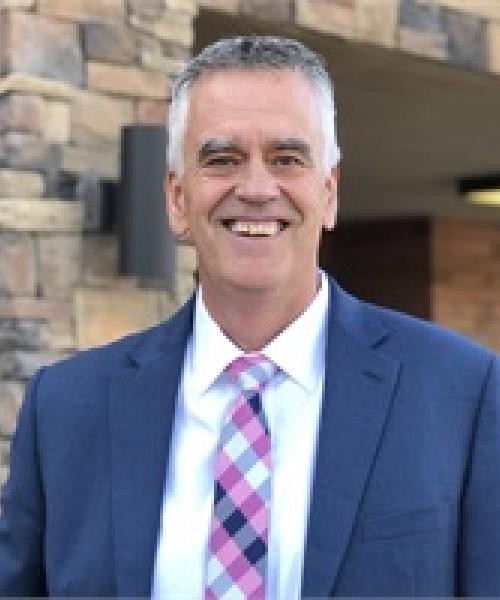 Keith Larsen
Tax & Accounting Professional
Keith is one of our resident experts in taxes and accounting and has more than 23 years of experience in the financial arena. Keith attended Brigham Young University and graduated with a degree in Accounting in 1989.
Keith used his Accounting degree while serving as Vice President of Overhead Construction for the telecommunication construction company, X-L Cable Corporation Inc. in Seattle, WA for many years. In 1996, Keith moved back to Vernal to work with his father, Lawrence B. Larsen, in his CPA practice while continuing to work for X-L Cable as the Controller until 2011. In 2005, Keith partnered with his brother David and his father to form MainStreet Financial Services, which eventually became MainStreet Tax & Accounting.
In addition to working as a tax and accounting professional for over 23 years, Keith has also partnered in multiple business ventures, including Workforce Solutions LLC, Prestige Energy Solutions LLC, and LLB Investments LLC. This has given him unique opportunities to further enhance his skillset and his understanding of business management. Keith also coached hockey from 1997–2017 in youth leagues, high school teams, travel teams, and tournament teams. And once you've coached a roomful of crazy teenagers with skates on, managing numbers is a breeze.
When Keith isn't working hard at the office, you can find him playing hard with his family and friends. Keith loves spending time with his wife, Sheri, and their four children. They enjoy being in the outdoors and, on any given weekend, you can find them cruising around a lake on their boat and wake surfing. When Keith isn't on the boat, he wants to be camping, hunting, fishing, or traveling to see the world. But his main joy in life is being a husband, dad, and grandpa. Anything is better with family.
As a tax and accounting professional with MainStreet Tax & Accounting, Keith takes pride in serving our clients. Their financial growth and stability are his top priority, and he takes time to educate and communicate with each of his clients. Communication is essential to an effective working relationship and Keith works directly with our clients to address their specific needs to ensure success for everyone.